Blu-ray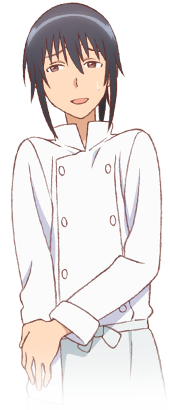 Blu-ray Set Vol.1
Now Available
Disc Spec
・Spoken Language: Japanese
・Subtitles: English
・Aspect ratio: 16:9 widescreen
・Episodes: Episodes #1 - #7 (7 Episodes)
・Number of Disc: 2 Discs
・Total Run Time: Approx. 166 min.
・Rating: 13 UP
Price
SRP: $89.98
Retail Price: $69.98
Bonus Contents
Never before seen Bonus part in each episode!
(Bonus contents are subject to change)
Bonus Materials & Package
・Illustration Post Cards
・Package Illustrated by Mayuko Nakano (Character Designer)
・Aspect ratio: 16:9 widescreen
・Clear Cases with 2-Sided Wrap
Cast
Daisuke Higashida: Yuuichi Nakamura
Hana Miyakoshi: Haruka Tomatsu
Masahiro Adachi: Kouki Uchiyama
Sayuri Muranushi: Youko Hikasa
Kisaki Kondou: Nana Mizuki
Shiho Kamakura: Sora Amamiya
Yuuta Shindou: Kenshou Ono
Miri Yanagiba: Momo Asakura
Rui Nagata: Ari Ozawa
Takuya Kouno: Hiro Shimono
Kouki Saiki: Yoshimasa Hosoya
Kenichirou Sakaki: Kousuke Toriumi
Description
From the creator of the WAGNARIA!! series, the long-awaited TV anime is finally here!


Daisuke Higashida starts working part-time at a family restaurant due to financial difficulties at home.
However, between a shift manager who is hopeless when it comes to cooking, and the wait staff's reliance on the power of money, it seems this restaurant doesn't have a single normal person working there!