Blu-ray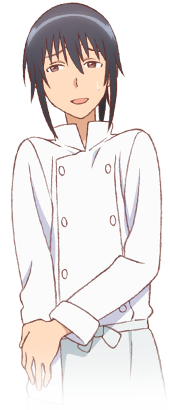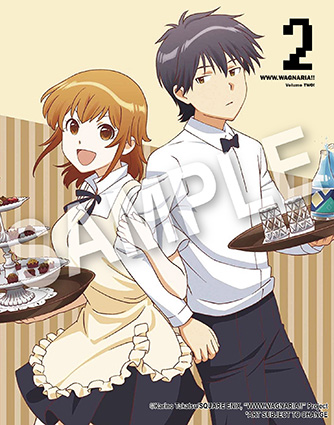 Blu-ray Set Vol.2
Disc Spec
・Spoken Language: Japanese
・Subtitles: English
・Aspect ratio: 16:9 widescreen
・Episodes: Episodes #8 - #13 (6 Episodes)
・Number of Disc: 2 Discs
・Total Run Time: Approx. 144 min.
・Rating: 13 UP
Price
SRP: $89.98
Retail Price: $69.98
Bonus Contents
Never before seen Bonus part in each episode!
(Bonus contents are subject to change)
Bonus Materials & Package
・Illustration Post Cards
・Package Illustrated by Mayuko Nakano (Character Designer)
・Aspect ratio: 16:9 widescreen
・Clear Cases with 2-Sided Wrap
Cast
Daisuke Higashida: Yuuichi Nakamura
Hana Miyakoshi: Haruka Tomatsu
Masahiro Adachi: Kouki Uchiyama
Sayuri Muranushi: Youko Hikasa
Kisaki Kondou: Nana Mizuki
Shiho Kamakura: Sora Amamiya
Yuuta Shindou: Kenshou Ono
Miri Yanagiba: Momo Asakura
Rui Nagata: Ari Ozawa
Takuya Kouno: Hiro Shimono
Kouki Saiki: Yoshimasa Hosoya
Kenichirou Sakaki: Kousuke Toriumi
Description
From the creator of the WAGNARIA!! series, the long-awaited TV anime is finally here!


Daisuke Higashida starts working part-time at a family restaurant due to financial difficulties at home.
However, between a shift manager who is hopeless when it comes to cooking, and the wait staff's reliance on the power of money, it seems this restaurant doesn't have a single normal person working there!


With new friends joining them, it seems this restaurant is only getting livier! Will Higashida survive Miyakoshi's killer cooking? Will Adachi be able to withstand Muranushi's smile? Will Shindou finally pay off his debt? Don't miss the final volume of this restaurant comedy!